Honesty, Integrity And Transparency
Customer First Repair Services
Over 25 Years Of Quality Auto Service
Contact Us Today
Our Featured Services
We offer full service auto repair & maintenance
When the check engine light of your vehicle is on, this is a certain sign that something is not right with one or more of your vehicle's systems. We have the experience and computer diagnostic tools to diagnose and repair check engine lights on almost every vehicle make and model on the road today.
If you suspect that your car or truck is not performing the way it should, you shouldn't hesitate to schedule an appointment. We use state-of-the-art scan tool equipment to perform engine diagnostics and provide the appropriate solution
Oil changes are one of the most important services to keep your vehicle on the road and one of the quickest and easiest services you can do to care for your vehicle.
Most people ignore their tires, yet tires are undoubtedly a critical safety component on a vehicle. Where the rubber meets the road affects traction, handling, steering, stability and braking. Because of this, a sudden tire failure can have serious consequences, especially if it occurs when operating at high speeds.
For your car to be in top shape, you have to take good care of its transmission system. Therefore, when your transmission begins to fail, you must get it repaired as quickly as possible. We specialize in providing repairs for all types of transmissions, including automatic, semi-automatic and manual models.
Batteries can fail at any time. The only accurate way to detect a weak battery is with professional equipment. Come by and let one of our technicians run a test on your charging system and get you back on the road with some peace of mind
We Provide Expert Service
We aim to earn your trust and have a long term relationship with you
Below are some of the many auto repair services we offer:
FREE Loaner Cars
FREE Shuttle Service
General Auto Repair & Maintenance
Transmission Repair & Replacement
Fuel System Repair
Exhaust System Repair
Engine Cooling System Maintenance
Electrical Diagnostics
Starting and Charging Repair
Wheel Alignment
Computer Diagnostic Testing
Trip inspection
Manufacturer Recommended Service
Brake Repair and Replacement
Air Conditioning A/C Repair
Tire Repair and Replacement
Vehicle Preventative Maintenance
Oil Change
Brake Job / Brake Service
Engine Cooling System Flush & Repair
Steering and Suspension Work
Pre purchase inspection
+ More Services
We Make It Easy
We offer loaner cars, free shuttle services, and after hours pick up and drop off. Our fully digital shop will let you book you appointment with confidence.
OEM Factory Parts Warranty
OEM parts are parts that are specifically made by the vehicle's manufacturer and therefore make finding parts for the specific vehicle much easier.
Fair And Transparent Pricing
We offer fair and transparent pricing and provide estimates upfront for hundreds of services on thousands of cars. Book with confidence.
Happiness Guaranteed
We only work with highly rated mechanics. All services are backed by our nationwide warranty up to 3years or 36,000-mile
About My Mechanic & Repair
At My Mechanic & Repair, our vision is to provide a level of customer service and repair that consistently exceed our customers expectations. We work with each customer on an individual basis to help decide which route of repair will work best for them. We feel that relationship is much more important than the dollar, and strive to satisfy each customer's expectations. We invite you to give us a try the next time one of your vehicles need a little attention!
36 Month / 36,000mi Nationwide Warranty
Courtesy Local Shuttle Service
ASE Certified Technicians
24-Hour Roadside Assistance
Courtesy Loaner Vehicle
How It Works
These few steps will help return your car to a working condition
01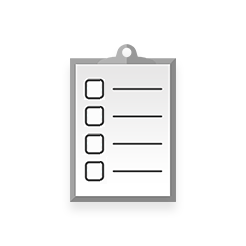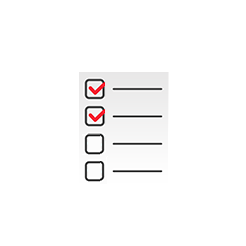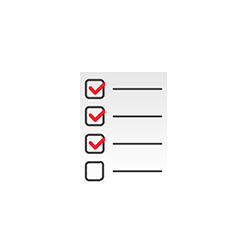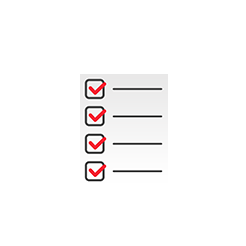 Choose YOUR SERVICE
02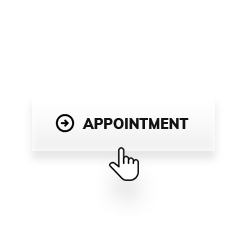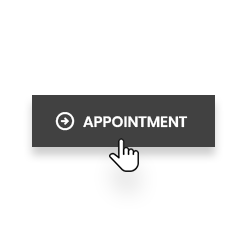 Make an APPOINTMENT
03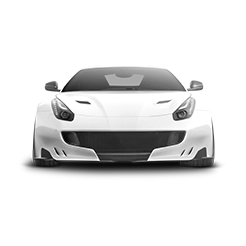 We'll take YOUR CAR for repair
04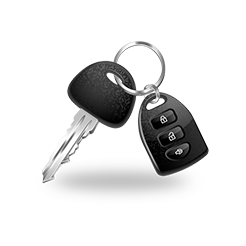 PICK UP your car keys
Sheila Vulcan
★★★★★
The staff here was very helpful and knowledgeable. I was very pleased with the service. They will be my go to car fix it place from now on.
Russ Sullivan
★★★★★
They are truly My Mechanic. We travel from the far east side of Tucson because we trust them that much!!
bill rusk
★★★★★
I had my battery replaced after My Mechanic installed the engine about 15 months ago and it died & also tested bad. I called the shop and took it in. After they tested it they replaced the battery free of charge. It was still covered under the warranty.
Response from the ownerI look forward to getting to the bottom of the oil pressure issue on your Dodge Durango.Billy.
Ean Lewin
★★★★★
I was driving from Alaska to Baja Mexico and needed some help with my rally car in Tucson. These guys were friendly, entertaining and unbelievably helpful to a passing English bloke in a car the like they had never seen. Thank you guys. PS We won!!
Dread Zen
★★★★★
I can't believe just how amazing these guys and girls are here. There honest and up front. This is the only place I trust with my car.
Sophie Kelly Koveleskie
★★★★★
Richard (or Boxx as he is known at the shop) is incredibly honest and trustworthy. He will go out of his way to treat you with kindness and the utmost expertise. If you need any work done on your car, come here. I could not recommend it enough.
Debra Darby
★★★★★
I can't say enough about how great this shop is. They are very honest and transparent with the work they do and are such good people. I would not trust just anyone to work on my truck , but they gave me every confidence they would get the job done and surpassed my expectation! 5 stars is not enough for this family owned honest repair shop! Thank you!!
Response from the ownerThank you Debra, If everyone who visits an auto repair shop was as kind and understanding as you I think there would be a shop on every corner.I'm happy we could get your F 150 back on the road.Thank you from everyone at My Mechanic.
R B
★★★★★
After using the services from My Mechanic for multiple years I have nothing but great things to say about these people. The work is always quick, extremely well done, and VERY fairly priced. Cannot recommend them enough!!! Thank you!
Response from the ownerThank you so much for the great review. we all really appreciate it.Billy and the team at My Mechanic
Kace Doll
★★★★★
Chris and all of the people here are truly amazing. Always super helpful going above and beyond. Good prices for insanely great quality of work. I won't go anywhere else.
Ashley McQuinn
★★★★★
My favorite mechanic shop in town. Customer service is on point and I trust them!
Response from the ownerWe like to be the favorite auto shop in town. we are currently in the running for favorite auto shop in tucson with the arizona daily star. However Your review is all the award we need. Thank you from all of us at My Mechanic!!
Amber Az
★★★★★
Never have I ever been treated so kindly with honesty and integrity this is my forever shop. Recommending everyone I know. Thank you so much!!!!
Response from the ownerThank YOU so much Amber, We love reviews like this. Your kind words mean everthing.We will keep providing this level of service that you deserve.Billy Ganje and the team at My Mechanic.
Glen McDermott
★★★★★
What else is there to say that has not been said? My Mechanic Maintenance & Repair is honest and their work is quality. The employees also carry themselves professionally, are positive, and friendly.
Response from the ownerThank you glen for the great review. Getting a great review makes my day, knowing that people are reading them before they choose to make My Mechanic their Mechanic makes my week. Thank you agian for taking the time to leave us a 5 star review.Billy (owner) at My Mechanic
Joel
★★★★★
...they always go above and beyond what is expected. Great workmanship and great people. I wish I could give them ten stars.
Response from the ownerThank you Joel, its always such a pleasure to have you visit the shop. it also felt great to get that pesky electrical issue sorted out. thank you from all of us at My Mechanic.
Jacquelynn Buck
★★★★★
My Mechanic is unlike any mechanic I have ever experienced. They not only know what they're doing with my vehicle, but they care in a big way - going above and beyond, taking time to explain what's going on, and giving me advice that I truly believe is honest. They are friendly, personable, warm, welcoming, and also experts at what they do.
Response from the ownerThank you so very much for the awesome review, we always strive to provide 5⭐ service.Thank you from Billy, Dena and the My Mechanic Team
Timothy Veninga
★★★★★
Great shop with very knowledgeable mechanics. I trust them 100% with my vehicles.
Response from the ownerThank you Tim for the review.BTW. The Star Link is working perfectly when there are no trees. So you have earned a 5 ⭐ review from My Mechanic as well.Thank you againBilly and Dena
Michael Klusko
★★★★★
I couldn't have been happier all around excellent service.
Travis McCaig
★★★★★
These folks are honest, they do good work and they treat you with respect, rather than an inconvenience. They keep my Jeep running laps!
Brett Bratton
★★★★★
My Mechanic has given me great experiences every time I've had work done with them. They have fair pricing, friendly staff, quality work, and the work has been done fast and efficient. They definitely have a lifelong customer in me.
Dianne Alatorre
★★☆☆☆
I had such high hopes for this place, especially after all the reviews of other travlers. Being a women in a new place finding a mechanic that won't rip me off has been challenging in Tucson for some reason. I was highly disappointed by this shop . Dropped off my car and didn't get a call for a week. Called Monday, they haven't even looked at it yet. If you want a mechanic that is satisfied with "good enough" then this is your place. My car sounds worse/running rough after they "fixed" it. I brought my concerns to Chris and his mechanic and I was completely dismissed. I also particularly liked when they mansplained how to turn on my car correctly after it died after replacing a new battery ( that they installed) and blamed it on me not turning the key correctly than finding an actual answer. Sometimes there is no answer ( old car does funky stuff sometimes) I would have respected a " I don't know" than a made up excuse. If you have $2500 to throw away this is your place.
Becky Siekmeier
★★★★★
We were visiting Tucson as part of a long road trip and had to have an unusual sound in our car checked out. Turned out we had to replace the right front wheel bearing. The kind folks at My Mechanic got our car in and fixed the same day. The owner not only shuttled us back and forth to our hotel from the shop, she made excellent recommendations on places to eat and things to see while we were in town, including where to go to see a spectacular sunset. The service at My Mechanic is simply outstanding - both for our car and for us as out of town visitors. They really know how to take care of both. 🙂 Thanks, Dena and friends, for being so amazing!! If we lived in Tucson you would definitely be our mechanic. Cheers!!
Response from the ownerWe strive to take care of all our customers with the highest level of customer service. But when people are traveling and need car repairs it can be a traumatic experience if you don't pick the right shop. So at My Mechanic we make sure we get you back on the road and we treat you like family while we do it.Thank you for reading our reviews and letting us provide the level of customer service we are known for. After all it's about more than just the car repairs it's also about the people that drive them.Thank you from everyone at My Mechanic for the stellar review
Radu Gherman
★★★★★
Great service and experience. I would not take my cars anywhere else.
Response from the ownerThank you very much Radu for taking the time to leave us a great review. To any small business a five ⭐ review is better than gold. Thank you from the My Mechanic team.
Auto Maintenance FAQs
How often should I get my oil changed?
The frequency of oil changes depends on several factors such as vehicle age, type of oil and driving conditions². It used to be normal to change the oil every 3,000 miles, but with modern lubricants most engines today have recommended oil change intervals of 5,000 to 7,500 miles. Some carmakers have recommended oil change intervals of up to 15,000 miles between services.
Should I worry about servicing my leased vehicle?
Yes, you should worry about servicing your leased vehicle. A leased vehicle needs to adhere to the manufacturer's service schedule in order to fulfill your obligations in keeping the car in good condition upon its return. Not servicing a vehicle will not only reduce the performance but it will lead to charges at the end to compensate for the incomplete service record.
Do I need to charge my battery after I jump-start my vehicle?
Yes, you need to recharge your battery after jump-starting your vehicle. There are two ways you can recharge your car battery after a jump start. The first is through using the car's alternator. Some people would go and use the car's alternator to recharge the car's battery. The second way is by driving your car for roughly 30 minutes. Even if you're only driving for thirty minutes, you'll have to make another stop. This means that the battery will continue to charge.
How do I know when I need new brakes?
There are several signs that indicate you might need new brakes. Here are some of them: 1. You hear a grinding sound when you apply the brakes. 2. You hear squeaks or squealing when you apply the brakes. 3. Your brake pedal vibrates when you apply the brakes. 4. The brake light turns on. 5. Your vehicle pulls to one side. If you notice any of these symptoms, it might be time to get new brakes.